30 February,0087: Nature shows no mercy. Every second, the sword of death lies hanging above our head tied with a fragile string, waiting to be cut by our misdeeds and thereafter, end our lives. Nature has become so relentless, that nowadays people are suffering from Sun strokes even at night.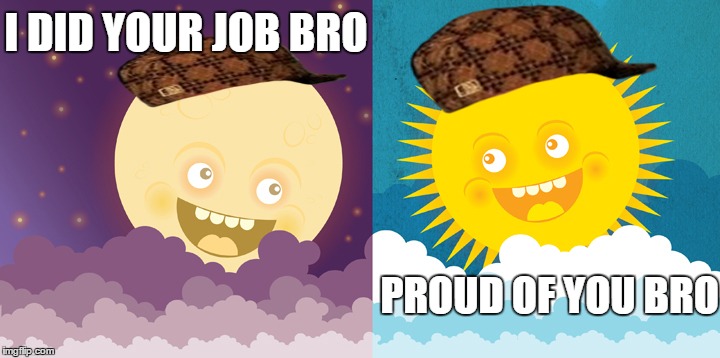 Whether it was a lunatic lunar trick or a social solar message, no one could decipher, but we were surely sure that mother nature was angry with us. From environment friendly speeches at LOSScars to green movements in Greenland, our humane humanity has tried to glorify nature and reward the ever-rewarding gifts with rewarding rewards. But our gifts have fallen short of the return-gifts which we have stolen from nature's home. We have become greedy instead of green.
As experts have analysed the case, they have denied to deny the growing suspicion on moon to have deliberately given a solar lunar stroke to the innocent footballer (who has done nothing but break a few legs(which didn't belong to him) and fracture a few ankles(which were not his either) in his short life of 31 years 13 months 36 days 76 hours 23 minutes and π seconds and also 9.83787987287398127897318978932787327897328971389701897813871901982 milliseconds.) and has thereby, devised a powerful method to attain attention in the present era of ignorance.
We believe, in future, no other human beings, chickens, aliens or cats should suffer the same fate and should live their life to its fullest.
Arkadeep Mukhopadhyay
Editor-in-chief
Antarctica Daily
New: Check out the new Meme Store